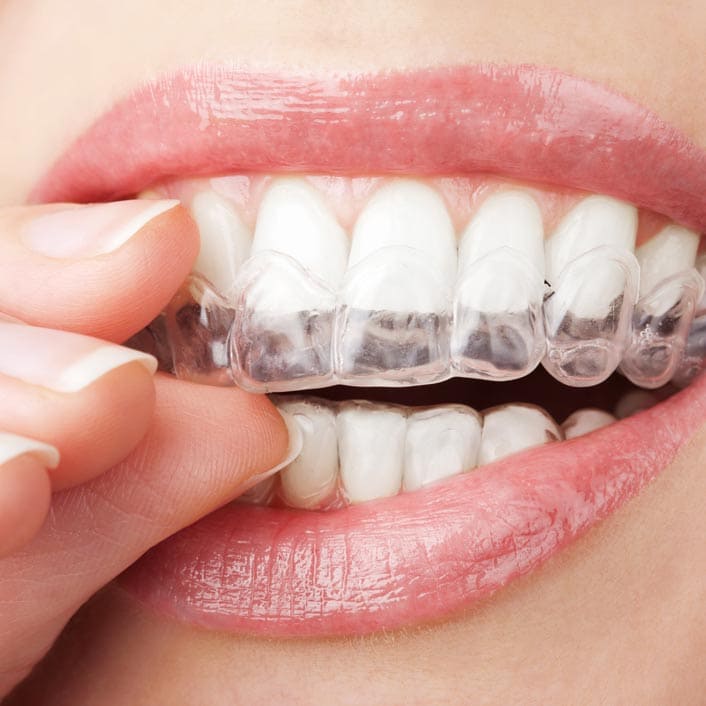 Orthodontics with Clear Aligner Treatment
Clear aligners are a popular alignment system. Bracket and wire free, clear aligners are more comfortable and much less visible than traditional metal braces. After a consultation and 3D digital scanning, you will receive a set of custom-designed removable aligners and instructions on how to wear the aligners and the amount of time to gradually shift the teeth and achieve a straighter smile.
Clear aligners provide the same beautiful results as traditional braces but is virtually invisible. Because the aligners are removable, they can be taken out for eating, drinking brushing and flossing. Upon completion of treatment, you will receive a retainer to maintain your new smile.
Call for a consultation and we will help you determine if this system is best for you!